The Best Gender-Neutral Baby Items
Some expecting parents opt to wait until their baby is born to find out the gender. If you are one of these expecting parents or if you're shopping for the baby shower of someone who is, it can be helpful to know of some gender-neutral baby items. Being unaware of the new baby's gender doesn't have to take the fun away from baby shopping! Here are a few of our favorite gender neutral baby items. 🥰
Grey, white, or beige onesies
Not every gender neutral baby item has to be green or yellow. Neutral-colored baby clothes that are grey, white, or beige are aesthetically pleasing and will look precious on a little boy or girl! 👶🏼
Swaddles, baby blankets, and burp clothes
Baby blankets and burp clothes are practical items for any new parent to have on hand. Stock up on some neutral toned cloth items made with soft, organic materials. You're sure to get plenty of use out of these items. 
The Pop N' Go playpen in black, grey, or orange
One of the most exciting aspects of the Pop N' Go playpen is all of the great color options. This playpen is versatile and so incredibly practical. Parents can use Pop N' Go in so many different ways, and for families who don't know their baby's gender yet, they just have to choose one of the gender-neutral colors such as black, grey, or orange! 🙌🏼

Not yet sure if you need to buy a baby playpen?  A lot of parents turn to outdoor baby play yards for their amazing benefits such as their kid's safety, playtime, and development. You definitely don't want to miss out on that!
Nursery decor
When it comes to having a baby, decorating the nursery is one of the most exciting tasks. Even if parents are unaware of the new baby's gender, decorating the nursery is still so much fun. Choose a neutral or muted tone color palette, and get some inspiration from other parents. 😍
Safety items
It's important to have safety and hygiene items on hand such as a baby thermometer, a hair brush, and baby proofing items. Some practical baby proofing items include corner covers for the coffee table and cabinet locks. These items can help parents have peace of mind by ensuring a safe environment for their baby. ☺️
Teething toys
Teething toys are great for new babies to chew on when their first few teeth start to come in. Opt for a more natural material than plastic, such as wood or silicone, because these materials are often safer for young babies. Not to mention, babies love the feeling of these natural materials on their sensitive gums. 
It's worth the wait
Waiting to find out the gender of your baby is an exciting choice and you can still buy plenty of wonderful baby items ahead of time. Remember, not everything has to be bright pink or blue, and you can still have lots of fun preparing for and celebrating the new baby! 🥳🍼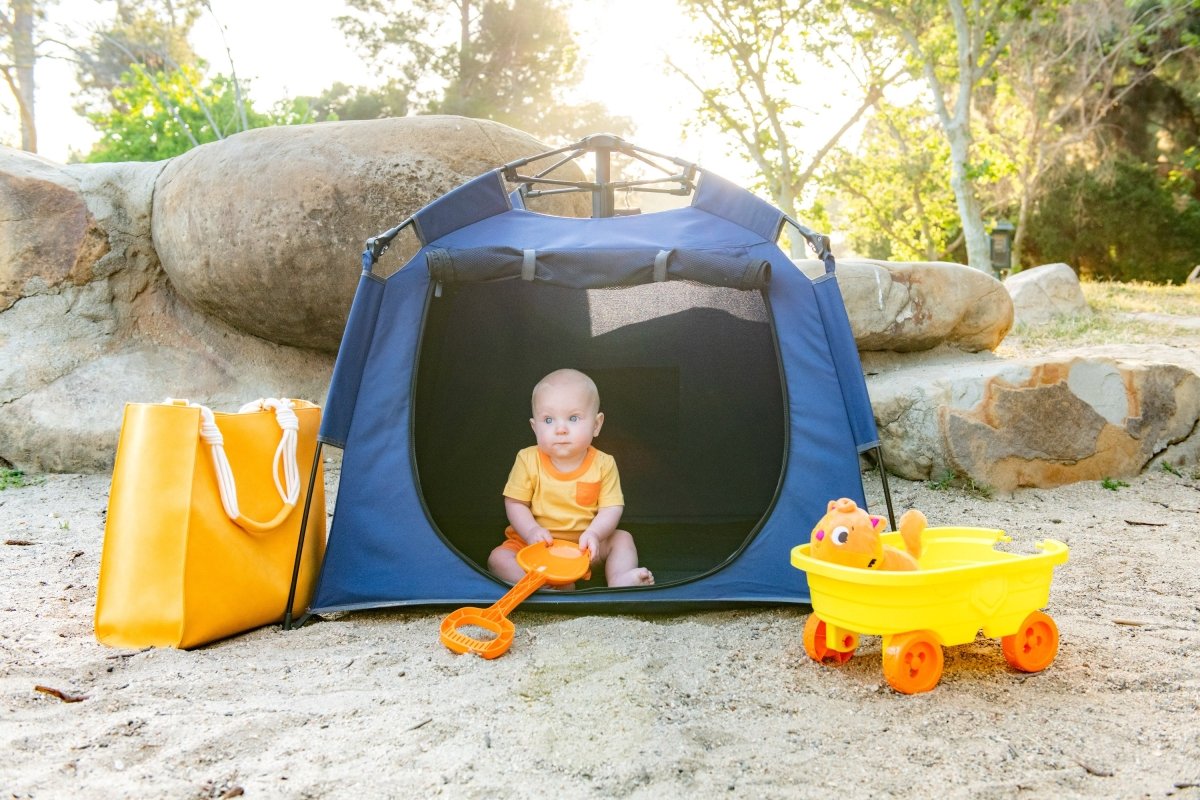 5 Ways to Use The Pop N' Go Mini
One of our greatest goals at The California Beach Co. is to create versatile products that parents will love and benefit from. Every product we create is designed with our customers in mind, includ...
Read more