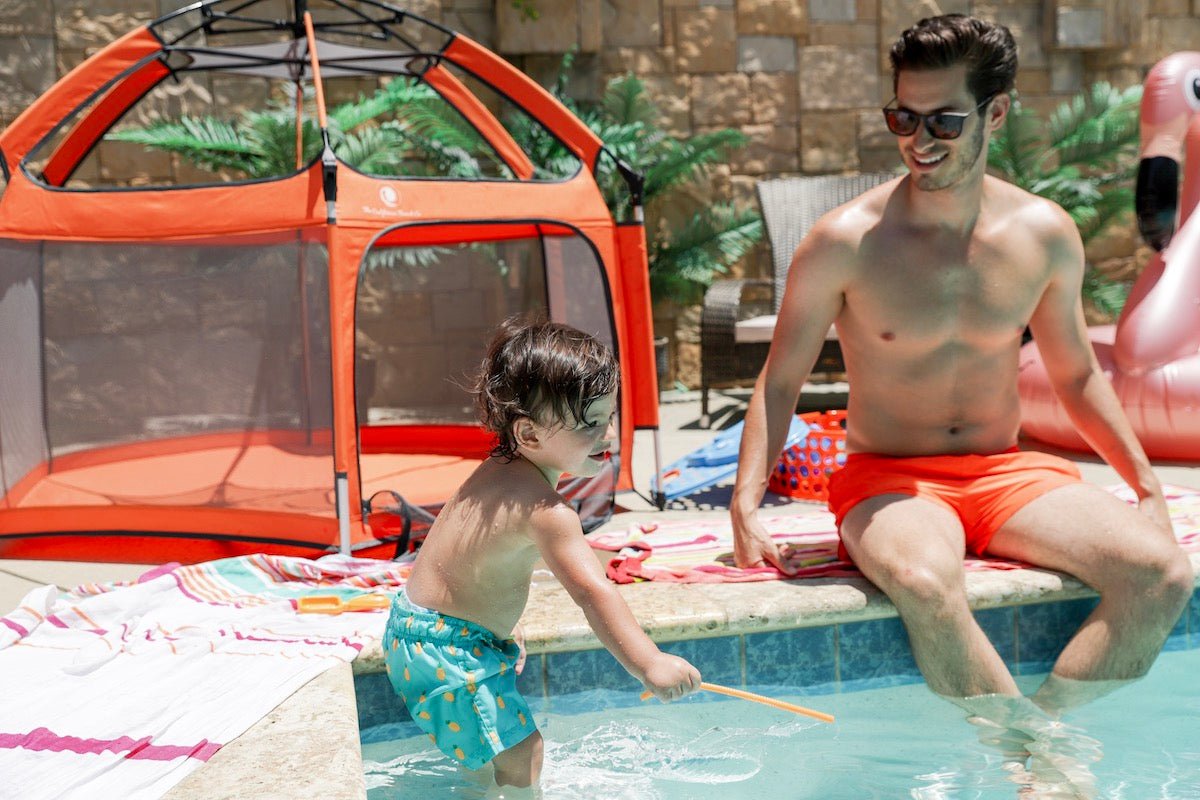 Travel Play Area: Why You Need this Item Poolside
There's nothing like having a fun day by the pool with your family. Splashing uncontrollably in the water and learning how to swim are the memories that will last with a parent forever. 
Spending time in the pool with your little one can be such a blast, but it can also be stressful. With this poolside addition, you can entertain your little one without wearing yourself out or being worried of unforeseen accidents! 

The Travel Play Area: Pop N Go Playpen for Kids 
Every parent needs the Pop N Go playpen for their children, but especially on pool days! Not only does it get super hot in the direct sunlight after a few hours of swimming, but it also can get tiring for both you and your little one from being in the water all day long. You need balance!
No parent likes the idea of their toddler running around aimlessly in the yard with the edge of the pool in the near distance. Every parent can relate to setting up something outside for their child to do rather than giving them the full backyard, but do they stay entertained? Not normally. 

Why this playpen? 
Well, besides the fact that it's the most lightweight and easy-to-assemble playpen on the market, this Pop N Go playpen offers shade and a cool breeze through the weave mesh netting! You'll never have to worry about your little one getting overheated or sunburnt! Each Pop N Go tent comes with a UV cover shade to prevent damaging sun rays from seeping in while your little one plays. 
The Perfect Transition! 
If your baby loves the water, they might have a tendency to pitch a fit when it's time to take a little break; that's where the Pop N Go Play Area comes in! Transitioning the fun inside the Pop N Go won't feel like a downgrade from being in the pool! They'll be safe inside the Pop N Go tent so you don't have to worry about them running around like crazy. The best part is… THEY will be happy!  
They will get to enjoy being outside without getting into mischief or getting hurt. That's the pool day that you want, isn't it? 
Order your HIGH-QUALITY PLAY YARD today - the patented Pop 'N Go by The California Beach Co!