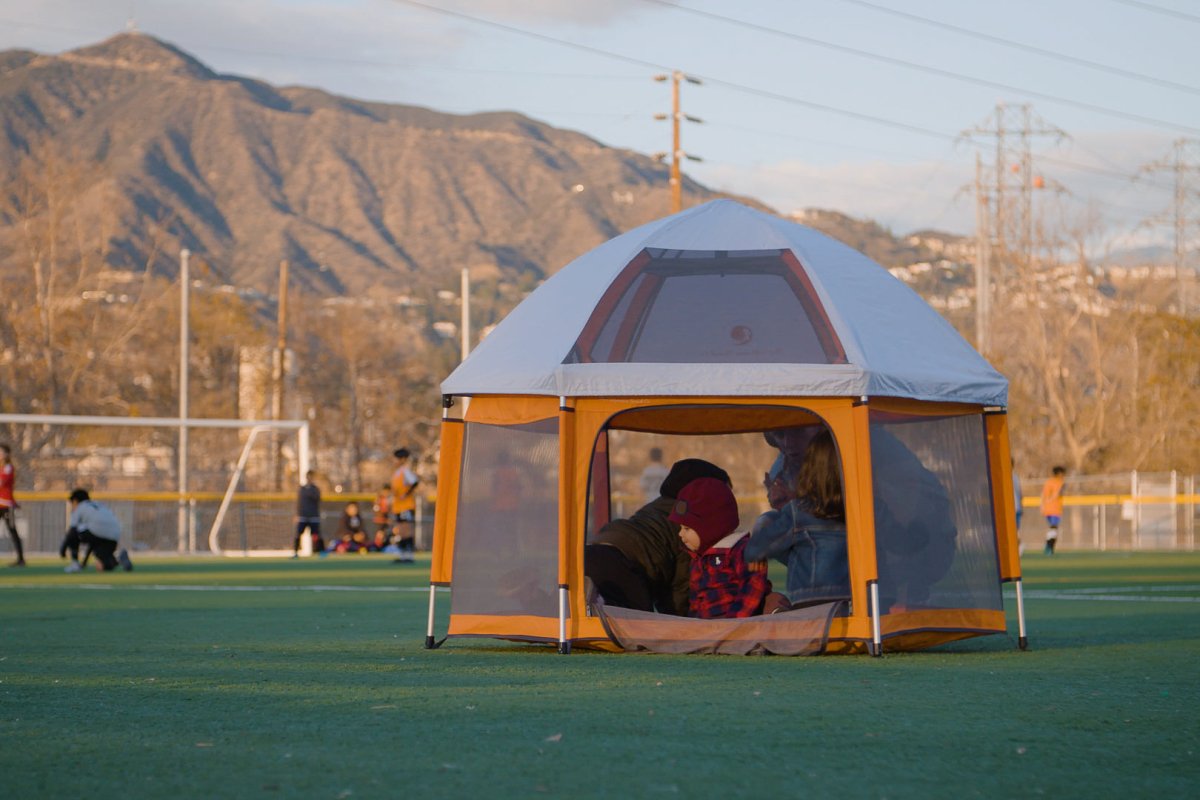 The Top 5 Products Every Mother Needs
When you become a mother, there are all sorts of things you have to invest in. There's the obvious stuff like diapers, wipes, blankets, and onesies, but what about the stuff every mom needs, but may not think of in the beginning? Whether you're expecting your first or you've been doing this thing called motherhood for quite some time, there is something out of our top five products that could benefit you, no matter what phase of momhood you're in!
If it's on Amazon's Best Seller List, then it's gotta
 be good. The Skip Hop Owl Soother and Sound Machine is the perfect addition to your baby's nursery. Its purpose is to serve as a nightlight, but it's way more than just that!
It offers four lullabies and four nature sounds to help soothe your little one to sleep, and it's battery-powered, so you don't have to worry about any loose cords!

There's also a star and moon ceiling projection that can entertain your child while lying down. Most importantly, the design is precious. The nightlight is available as an owl or an elephant, and the belly of each is where the light glows. It doesn't get much cuter than that, and this can grow with your child into their toddler years, too!  
New moms- you're probably not going to like this one that much, but it'll end up being a life-saver.

The NoseFrida Nasal Aspirator is a snotsucker that ACTUALLY works to clear out the snot in your baby's nasal passageways. The concept of this product may gross you out, but when you haven't heard silence in over an hour because your baby is all stopped up and won't stop crying, you'll do just about anything to get them to stop.

The NoseFrida is the trick to keeping sick babies happy and snot-free while keeping Mama Bear sane.


This one may be considered under the obvious list of items all moms need, but you will definitely underestimate the number of burp cloths you'll need.

Moms, let's be real. You're lucky if you get to wash your hair, nonetheless the families laundry pile. You're going to need endless amounts of burp cloths, because who knows when you'll be able to use the one from yesterday. Burt's Bees Burp Cloths are an Amazon's No. 1 Best Seller and built to last!
Teething toys are an obvious must for little ones, but which teething toys are the best? Meet Sophie the Giraffe. This teether has been the topic of the teething discussion for 55 years; maybe it's because she's made with 100-percent natural rubber and food paint- whatever the reason is, she works and you need one throughout your mom-life.
Your baby will be satisfied and content hanging' with Sophie while you get the house clean. The babe is in good hands, we promise.
The Pop n Go Tent is a playpen like no other on the market. This high-quality play yard is perfect for any age group! It's designed with strong aluminum and reinforced fiberglass framing, and a weave-mesh that makes it durable and long-lasting.  
This lightweight play area takes seconds to assemble and disassemble, and it's portable! There's no complicated framework, it literally pops up and pops down when you want it to.

A travel play area is a smart investment for any family. You can take it to the beach, the park, or even to Grandma's house! This can be a playpen for kids or even a playpen for toddlers! Mom's and Dad's have no problem fitting comfortably in this pop-up play yard, either! If you want to purchase a product that can be used throughout your child's life, rather than just their baby years, this playpen is the one for you.
We hope this brings you some ease throughout your motherhood. Happy Shopping!