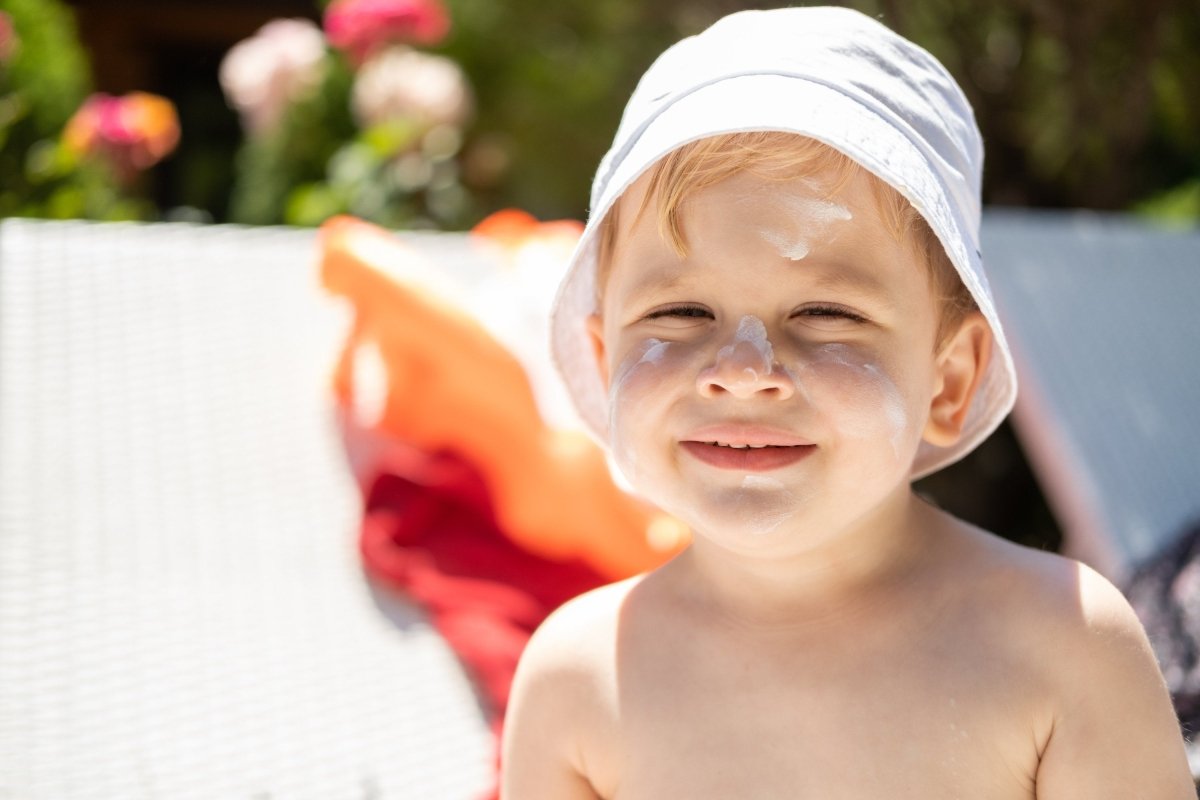 Sun Protection 101 for Babies and Toddlers
What better way to enjoy some fresh air with your baby than by playing outside in the backyard? If you have a spacious yard, this can offer a super easy way to entertain your baby or toddler, while also enjoying some sunshine yourself. It is important to utilize sun protection when necessary with babies and toddlers to help prevent a sunburn. There are a number of easy steps you can take to keep your baby shielded from excessive sunlight.
How to Protect Your Baby From Too Much Sunlight
There is a lot more to sun protection than just simply applying sunscreen — although this can be a good option. It is important to note that not all sunscreen options are safe for babies and toddlers and there are plenty of other steps you can take to keep your baby protected from the sun. Here are a few of the tips we will go over in this article.
Properly shade your baby from the sun.

Utilize protective clothing.

How to find safe sunscreen options.

How much sun is too much for babies and toddlers? 
Properly Shade Your Baby From the Sun
One of the easiest ways to protect your baby from too much sun is to keep them shaded while they play. There are a variety of easy ways to shade your baby from the sun. First of all, you can choose a shady area to play such as under a tree or underneath a gazebo or covered patio. If there aren't any shady areas in your backyard, then you can set up a sun shade. You can also look into purchasing a baby playpen that doubles as a sun shade. This way, your baby will not only be shaded but they'll also have a safe, enclosed play area. By alternating between playing in sunny areas then taking breaks to rest in the shady area, your baby can get plenty of sunlight on their body without getting too hot or sunburned. 
Utilize Protective Clothing
If your baby is playing in an area that doesn't offer much shade or if you just want to take an extra precaution, then protective clothing is another great idea. Dress your baby in loose fitting, thin clothing that covers their skin to help keep their body protected from sunburn. A sun hat is also a great idea because the baby's scalp is an area that is particularly sensitive to sunburn. You can also look into purchasing a UV protective bathing suit to use at the beach. These bathing suits are made with a UV protective material and cover the arms, body, and sometimes legs. 
How to Find Safe Sunscreen Options
It may seem like applying sunscreen is the best option when it comes to sun protection for your baby. However, this isn't always the case. First of all, some sun exposure is actually great for your baby so you don't want to always cover them in sunscreen before every outdoor excursion. In addition, there are a lot of sunscreens that contain harmful ingredients that may not be worth the risk of exposing your baby. Luckily, there are some baby sunscreens that are made with natural, nontoxic ingredients. It is best to take some time to read the ingredient label on your baby's sunscreen before picking one out. 
Some harmful ingredients to avoid when buying sunscreen for your baby include: oxybenzone, avobenzone, and octinoxate. You should also ensure that the sunscreen you choose for your baby is free from any dyes or fragrance, as these can also be harmful ingredients. 
How Much Sun is Too Much for Babies and Toddlers? 
As parents, it can be easy to want to shield our delicate babies from anything that is seemingly harmful — such as the sun. But it is important to remember that some sunlight is actually very beneficial for babies and toddlers. Sunlight helps the body absorb vitamin D, a nutrient that many babies are actually deficient in. 
So, it is important to allow your baby to get some sunlight, but how much is too much? It is recommended that babies spend no more than 30 to 60 minutes per day in direct sunlight, but this number can vary depending on the intensity of the UV rays, your child's age, and your child's skin tone. Children with fairer skin will be more susceptible to sunburn and will require greater protection measures. 
When it comes to determining the proper amount of sun exposure for your child, use your best judgement. Don't let your child sit or play in direct sunlight without any protective measures. If your child is playing in the sun, make sure they take periodic breaks to rest in the shade and wear protective clothing and sunscreen. If your child seems to be sweating a lot or getting overheated, make sure they rest for a while and drink some water to cool off. Younger children will be more sensitive to the sun, so as your child gets older, they will likely be able to tolerate longer stretches of time in the sunlight. 
The major risks of excessive sun exposure include sunburn, heat exhaustion, and the potential risk of developing skin cancer down the line. Although there are risks associated with too much sun, you don't want to shield your child entirely from the sun since some sun exposure is actually incredibly beneficial. 
One of the best ways to ensure that your child receives adequate sunlight without putting them at risk, is to make sure that there is a shady area near where they are playing. Always have your child play near a tree, tent, or sun shade so that they will have a place to cool off when the sun is too intense. You could also wait to have them play in the backyard when the sunlight is less intense, later in the day. 
Final Thoughts
Sun protection is definitely a necessity when it comes to caring for a baby or toddler, but it is important to remember that not all baby sunscreens are entirely harmless. Always pay attention to what you're putting on your baby's skin and allow them some sun exposure within reason. 
The Pop N' Go Playpen makes the perfect sunshade for babies and toddlers of all ages.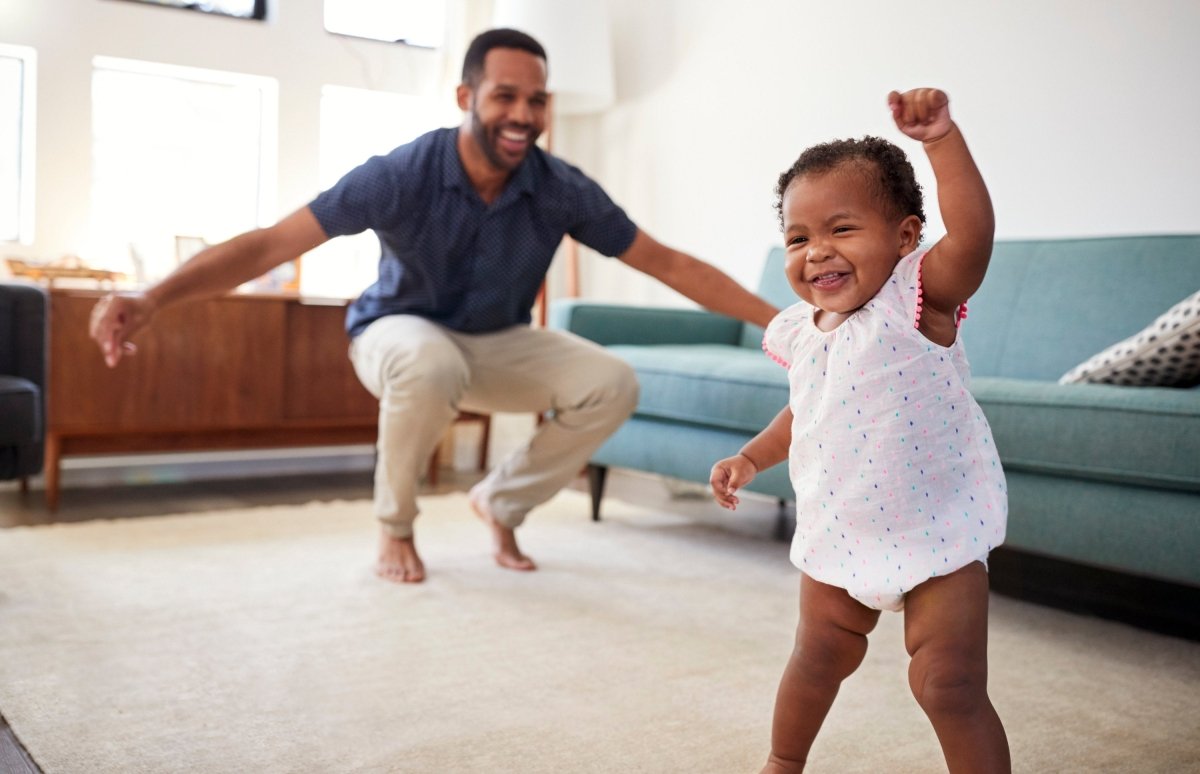 Backyard Essentials for Babies
Helpful tips for parents, learn how to make your backyard more baby friendly, as well as read up on some backyard safety tips and fun activities to incorporate outside. 
Read more