Why the Pop N' Go Mini is Your Next Best Purchase
If you haven't gotten a Pop N' Go Playpen for your little ones yet, we aren't sure what you're waiting for! Peace of mind, versatility, and comfort are only a few of the great features that this playpen has to offer. Even if you don't feel ready to commit yet, we've got good news for you… 😁
The Pop N' Go Mini is your next best purchase! And here's why:
Our most lightweight and compact playpen 
🤩
You've never met a more travel-friendly playpen than the Pop N' Go Mini. Weighing in at only 5-pounds, this playpen is the best kid item to bring on the road. The smaller size makes the Pop N' Go Mini perfect for younger babies and it can even be used as a travel crib. 
Ideal for indoor and outdoor use 🏖
Every Pop N' Go Mini comes equipped with an included UV cover making it ideal for outdoor use as well. Pack it up for your next beach day or camping trip to give little ones a shady and safe place to play and rest. 
Great for kids 
and
 pets 🐶
Here's the real kicker, you don't even have to have kids for the Pop N' Go Mini to be useful for you. This playpen also functions as a comfortable and safe home for small dogs, cats, and bunnies. Give furry friends a comfortable place to relax at home or when traveling. Having something like the Pop N' Go Mini set up for your pet can keep them comfortable when in an unfamiliar location and can provide a safe space when in outdoor areas such as on a dock or near water. 
Roll up windows for airflow ☺️
The Pop N' Go Mini features mesh windows with roll up covers that allow for privacy and shade when rolled down and air flow when rolled up. Your baby or pet will love to look out of the windows and watch everything that's going on when you have the covers rolled up. 
Padded mattress and carrying case included 🙌🏼
With a padded mattress and carrying case in every order, you'll truly have everything you need to keep your pet or baby safe and comfortable! The mattress pad enhances comfort while the carrying case makes it even easier to bring this playpen on your next adventure. 
There's a reason why parents and pet owners everywhere are praising the Pop N' Go Mini. We urge you to see what all the hype is about. Trust us, your only regret will be that you didn't buy it sooner. 😉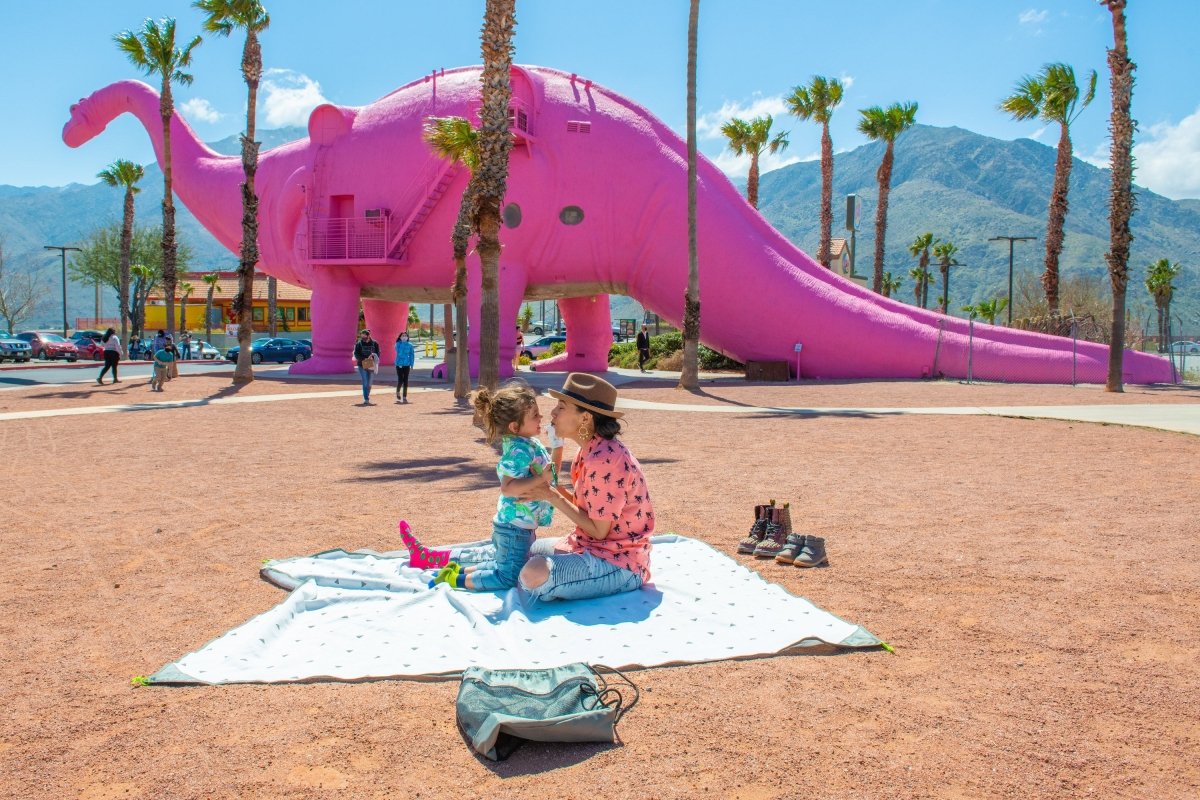 Tips for Teaching Kids to Be Eco-Friendly
Whether you started parenthood as someone who was aware of your carbon footprint or not, you may be realizing that having kids results in a lot more trash accumulation from your household. 😬 Here a...
Read more