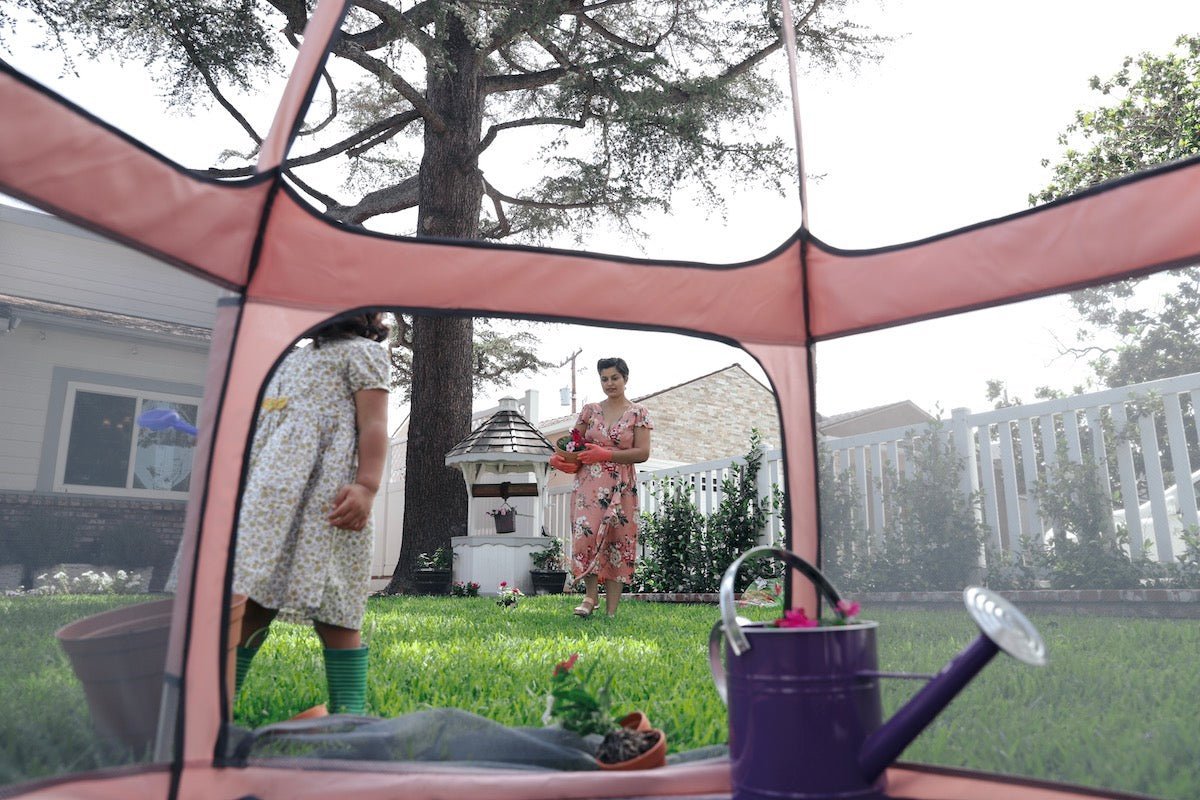 Last Bit of Summer Fun in the Pop N Go Playpen for Kids
As summer is coming to a close, you've probably done just about everything to entertain your little ones before they head back to school. To end the summer on the highest note, we're going to give you a full day's worth of fun with your kiddos in the Pop N Go Playpen!

Start with setting up your play tent 
Spoiler alert mommas: this pop up tent takes SECONDS to assemble! "Setting up" your play tent is actually the first activity you can do with your kids! What we mean is help your little one decorate it their "little home" for the day! Allow them to bring their favorite friends (stuffed animals), favorite blanket, and of course favorite snacks and juice! 
Pick and pot flowers together
Not only are your kids going to LOVE getting their hands dirty, but it'll also be such a rewarding experience to see what they are capable of blooming! With a little bit of work and consistency, they will start to understand good things take time. What a fun way to teach a golden lesson! 

Settle down with a fun, interactive book 
Once you've treated yourselves to some snacks and apple juice, it's time to unwind with a fun, interactive book! Allow your child to pick their favorite. This is the time to snuggle, laugh, and bond even deeper. Before you know it, your little one will be so relaxed and feeling so adored.

Take an afternoon nap 
To end the day on the most relaxing note, lay down within their decorated pop n go tent and take a short afternoon nap. Enjoy the natural breeze through the mesh-weave netting and soak up the last bit of summer moments.

Although all mamas are looking forward to getting back on a routine with their little ones, it's important to soak up every minute you get with them. Enjoy these precious years and spend time doing the things that bring them joy. These are the days you'll forever wish you could get back.