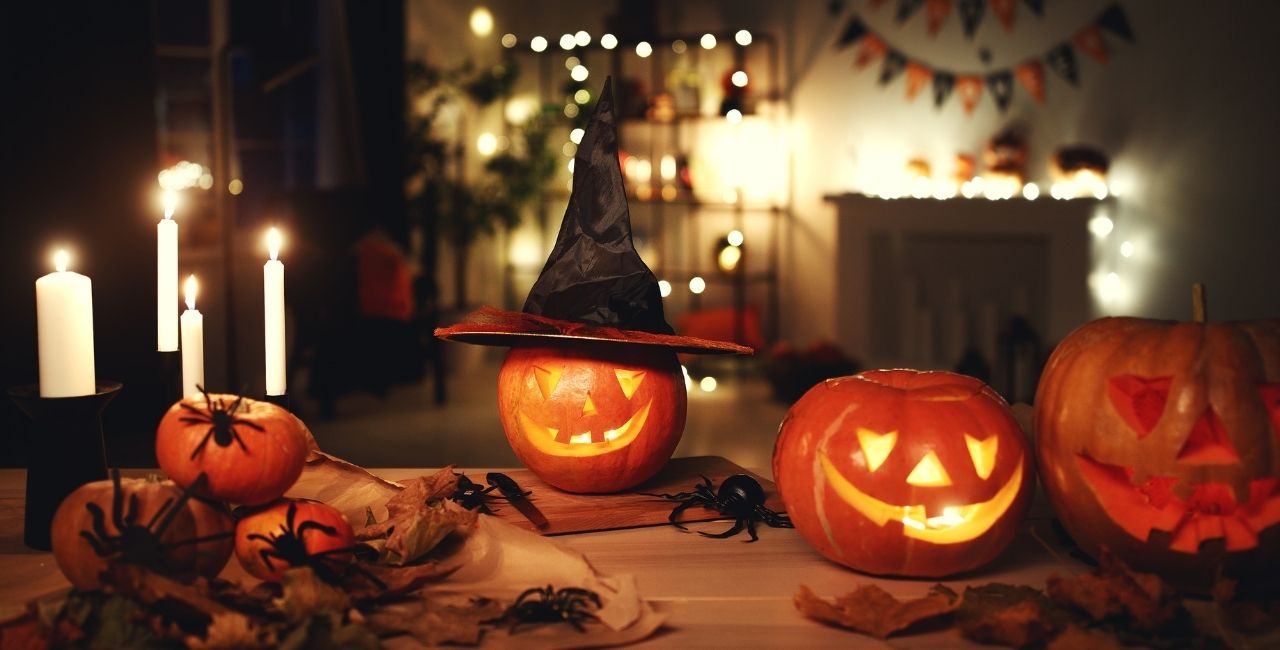 How To Turn Your Playpen Into a Haunted House
BOO! Halloween is right around the corner. With seasons changing and fall beginning, preparation for Halloween starts now. Like Christmas, some families go all-out for Halloween. If you are looking for additional ways to ~spooky~ up your home or ways to make your decorations more kid-centered, you have come to the right place.
Below are detailed directions on how to make your playpen into a haunted house. Yes, I said that correctly—a decked out haunted house playpen. How creative, right? While you think this might be extra and unnecessary, with the global pandemic going on, it might just be the right way for your kids to celebrate this Halloween. Think outside of the box and get in the Halloween spirit today!
Make a Plan
If you are going to deck out your portable playpen, planning might be the easiest first step in getting started on this Halloween adventure. Deciding the approach you are going to take, looking to see if you need to purchase decorations or get them out of the storage space, and laying out the course of action in executing your ideas are all musts.
While it might seem extra to take this time to plan this out, the last thing you want is to spend time on this project for it to not work or fall apart. You don't want to start the project and realize that you don't have the right materials to finish it; now that would just be a bummer!
Gather or Purchase Decorations
There is no need to purchase new Halloween decorations for this project. However, the stores are full of scary Halloween-centered decorations if you look at the items that you have and decide that you want to. You also have the option to utilize the normal items that you have around the house in making this haunted house playpen. Have a CD player or a Bluetooth speaker? Put it under something in the playpen and turn on creepy music to add to the overall spooky environment.
It is also important to consider the audience during this step. If you are going to deck out this playpen with Halloween decorations, you might want to steer clear of anything too scary. If all you have is scary outdoor decorations that aren't necessarily kid-friendly, it might be your best option to take a trip to the store to purchase some more generic and kid-centered decorations. There are ways to get the Halloween haunted house feel without completely scaring somebody. So yes, that unfortunately probably means no scary clowns.
Set Up the Haunted House
Once you have all the elements for the haunted house, the fun begins! Setting this playpen up allows for you to not only get your creative juices flowing, but also to get right into the Halloween spirit. There is nothing more Halloween like than hanging up cobwebs on the corners of the playpen.
Really get into this step! Not only can you and your family do this part together, but you can also really get in the creative zone and make the ~SpOoKiEsT~ of spaces. Just use your imagination and start the set up! It will be the best addition to your Halloween decorations yet! There are so many Halloween decoration options out there to choose from. The result can really be all that you want it to be!
Ensure Everything Is Safe
This step is the most important! With this project, you might also just want to take the extra step to make sure everything is safe and secure. You don't want to be putting anything into this haunted house playpen that could fall or cause harm when a child enters. Making sure that all the decorations can be easily secured to the sides, ceiling, and floor. This step is an absolute must!
In addition to making sure all contents of the haunted house are secure throughout the playpen, it is also completely necessary to make sure everything is kid-friendly. There should be no choking hazards or small items that can be put into a child's mouth. You want this to be a safe and fun Halloween adventure for your family, so just take the time to make sure that is the case. It is also important to make sure that the children have supervision while in the haunted house.
Enjoy Being ~SpOoKeD~
Once the haunted house is all complete, the next thing for you and your family to do is enjoy it! Not only can you enter it and experience all the spookiness that comes with it, but you can also spend quality time with your family. It will be one of the best Halloween memories yet! Make sure to even take a few pictures of this Halloween adventure together so that they can be remembered and documented forever. Nobody wants their hard work and good times to go undocumented!
If you were looking for a way to celebrate this Halloween and think this might just be the idea for your family, you have come to the right place! These tips above show just exactly how this idea can become a reality. Some people may have never considered this idea and might not even have a playpen to execute it. Well, if that is you, today is your lucky day!
Here at California Beach Co., we have numerous options of our Pop 'N Go® playpens available for purchase. Different sizes, colors, shapes, and options are available. Check out our website today to see all the different portable playpens we have to offer. Not only would this purchase allow you to help your children celebrate Halloween and get in the spirit despite the COVID-19 regulations, but purchasing an item like this could also come in handy in a multitude of ways. It will for sure not be a one-time-use purchase.
It is our hope that you have decided to move forward with this Halloween project after you have looked over this guide on how to make your playpen into a haunted house. Happy Halloween!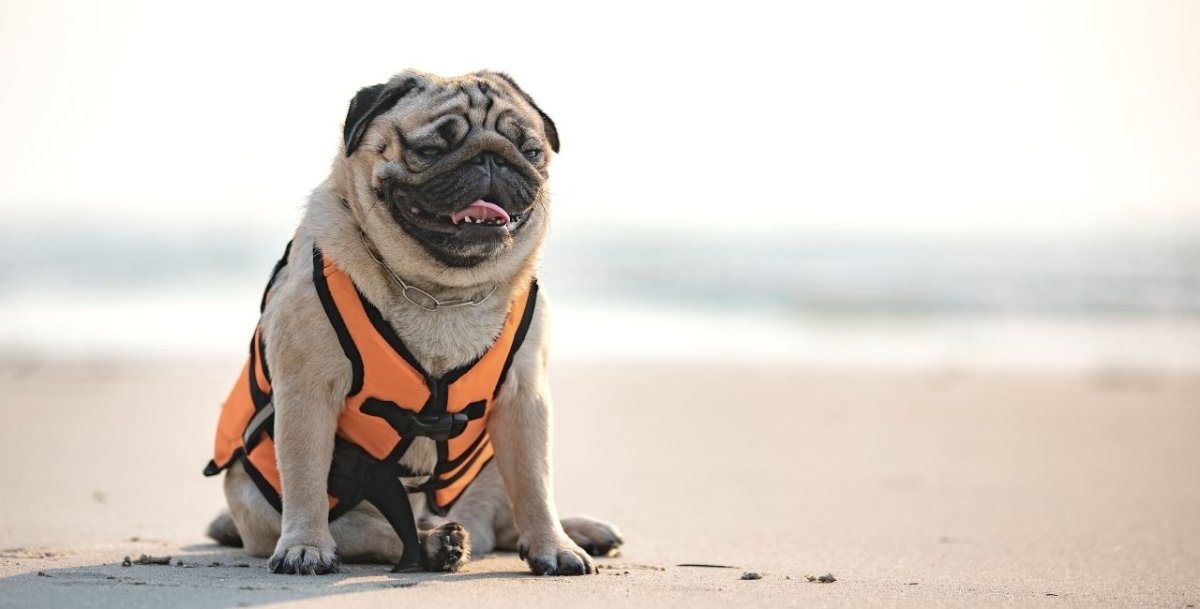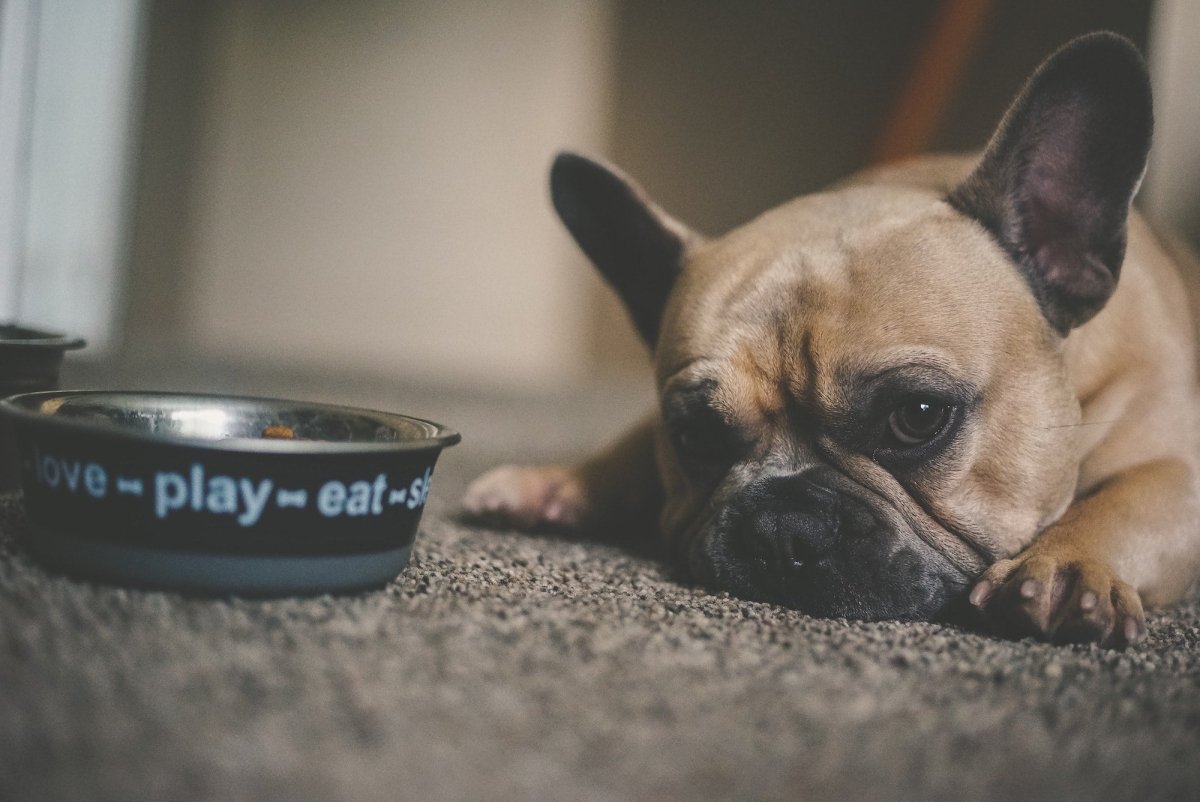 How To Stop Your Dog From Begging
Ohh, how frustrating it can be to deal with a dog that begs. Whether you've been humiliated by your dog begging around guests or you're just sick and tired of dealing with it yourself, there are a ...
Read more