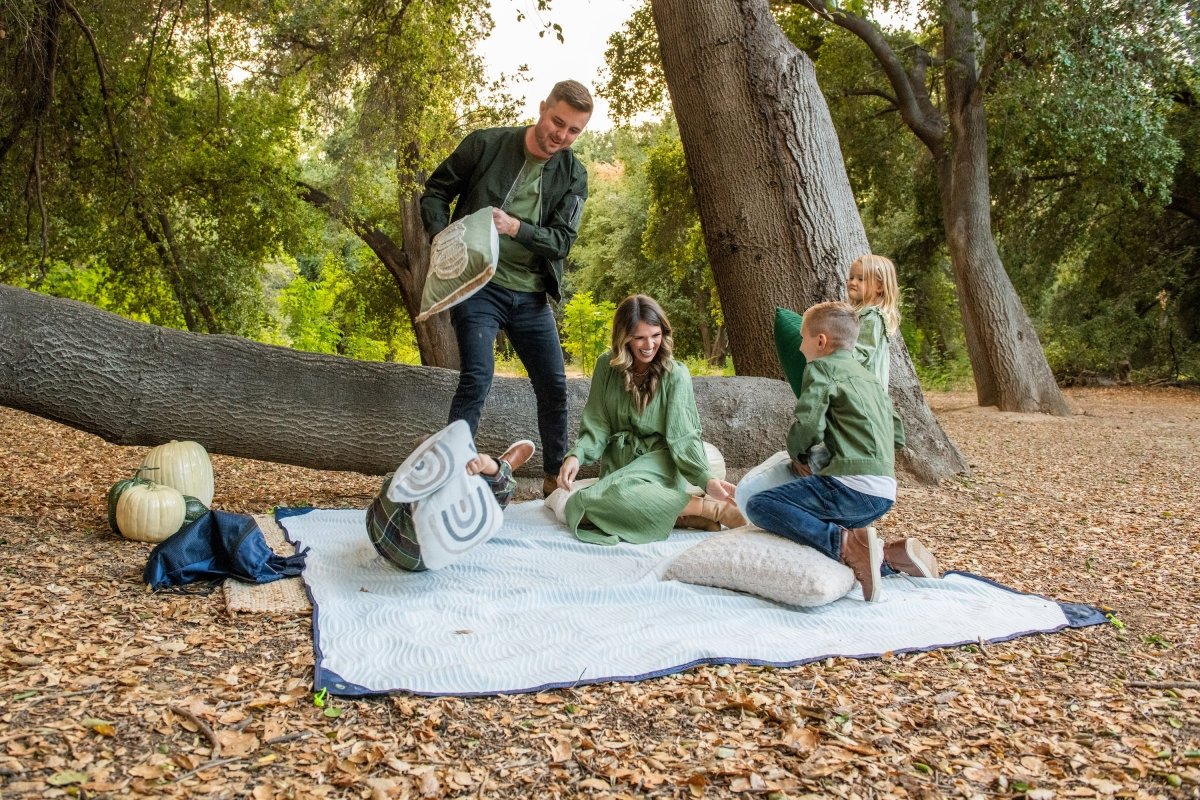 How to Plan the Perfect Friendsgiving
Friendsgiving is quickly becoming one of the most highly anticipated holidays around. You're surrounded by some of your closest friends and get to make your own traditions outside of your familial ones — what's not to love? Plus, it's a great way for everyone to show off their culinary skills and think outside the box for the games! Here's how to throw the best Friendsgiving that will have everyone wanting to RSVP for next year's get-together the minute they leave your home.
Prepare the Feast 🍽 🍗
The key to having the best Friendsgiving is ensuring that all the food is accounted for. By assigning food or allowing your guests to sign up for what they bring, you eliminate the possibility of people bringing the same dish. Your menu could consist of a main course such as ham or turkey along with as many sides as you want. We all know the sides are what make a Thanksgiving dinner, so you can ask everyone to bring a different one of those as well. Having a few desserts available will appease everyone's palette and satisfy every sweet tooth!
Let's Drink to that 🍹🍾
Quench your guests' thirst with a few options for drinks. One or two homemade mock-tails that can be individually turned into cocktails are a great way to get everyone in the Thanksgiving mood. A punchbowl full of apples, cranberry juice, cider, and orange juice is perfect for anyone who is a typical fan favorite at Friendsgiving — feel free to personalize the recipe as you see fit. Don't forget to have plenty of water so everyone stays hydrated throughout the night.
Bring on the Games 🎲👯‍♀️
Whether you're hosting 15 people or 30 people, games are an important part of every event. We love the classic game of cornhole, but it can be hard to include everyone in it. You can also consider offering games of Uno and poker by setting up a few tables for your guests so everyone can have a chance to play. Or you can take a chance with charades and watch all your friends show off their acting skills. The most important part is to have fun and laugh as much as possible.
Check Behind the Scenes 🍁🦃
As a host, there's a list of things that you have to account for that your guests won't. First things first, be sure to have enough cutlery, napkins, cups, and plates for all your guests (plus extra for when they go back for seconds). To keep your party low waste, use a permanent marker to write your guests' names on their cups and prevent any mixups. Double check that there is enough seating for everyone on the guest list; if you love formality, you can even make a seating chart! Stock up on bathroom supplies such as toilet paper and soap to ensure nothing runs out while the party is happening. Add a few pieces of decor to your home such as table centerpieces or a backdrop for Instagram-worthy pictures and everyone will desire an invite to next year's Friendsgiving.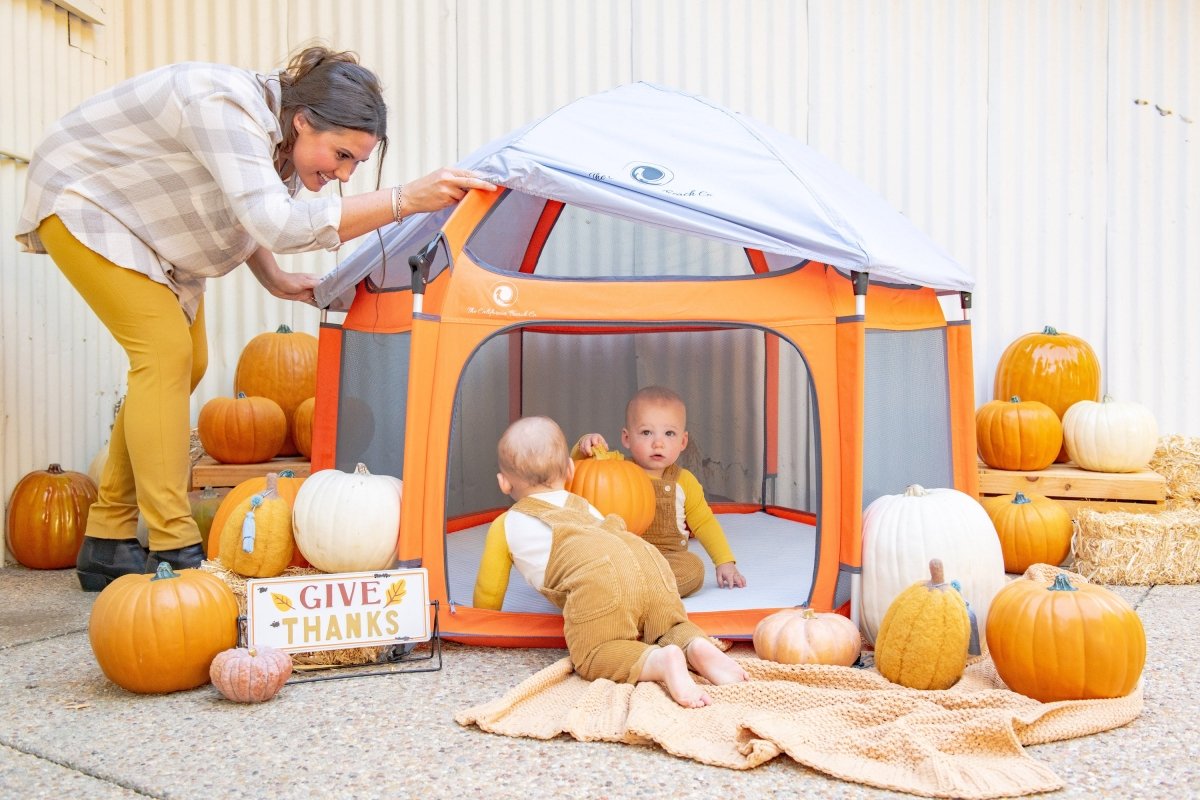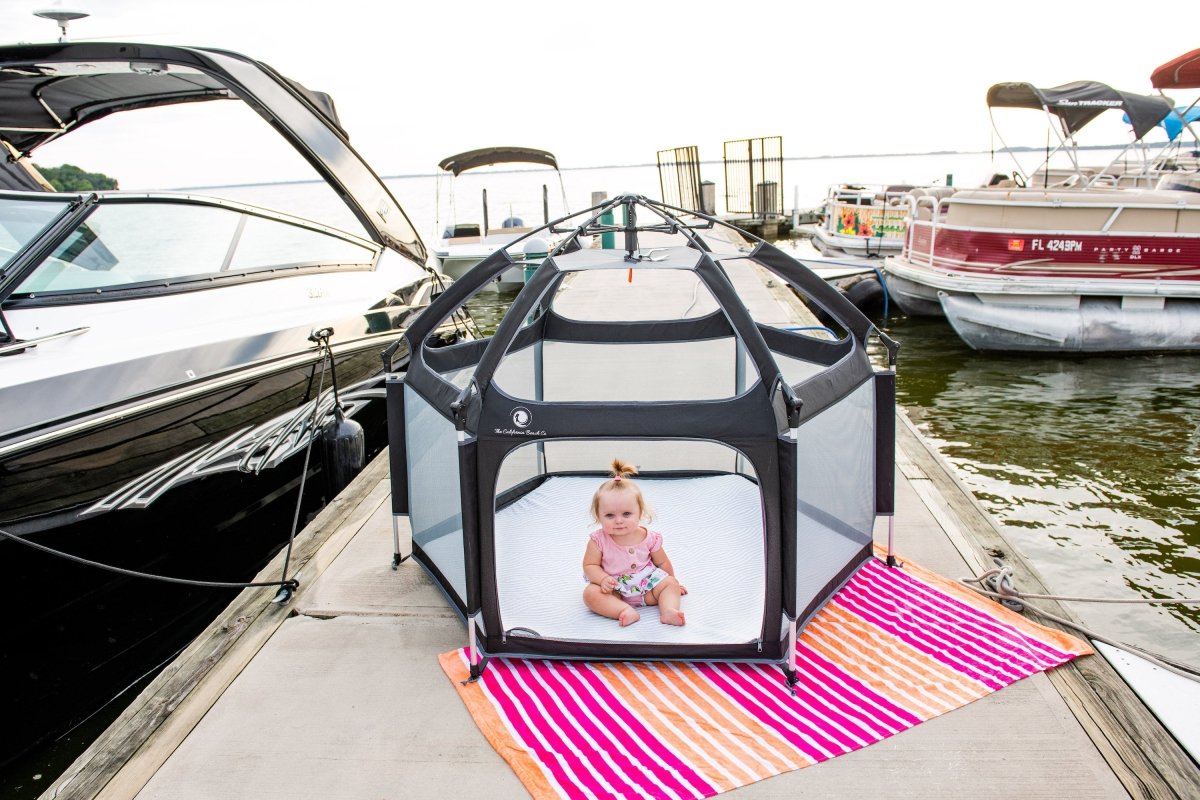 Embrace Fall with the Pop N' Go Playpen
It is hard to compare the season of fall to any other time of year. With cooler weather upon us and the coziness of the holidays just around the corner, there is a lot to love this time of year. 😍...
Read more