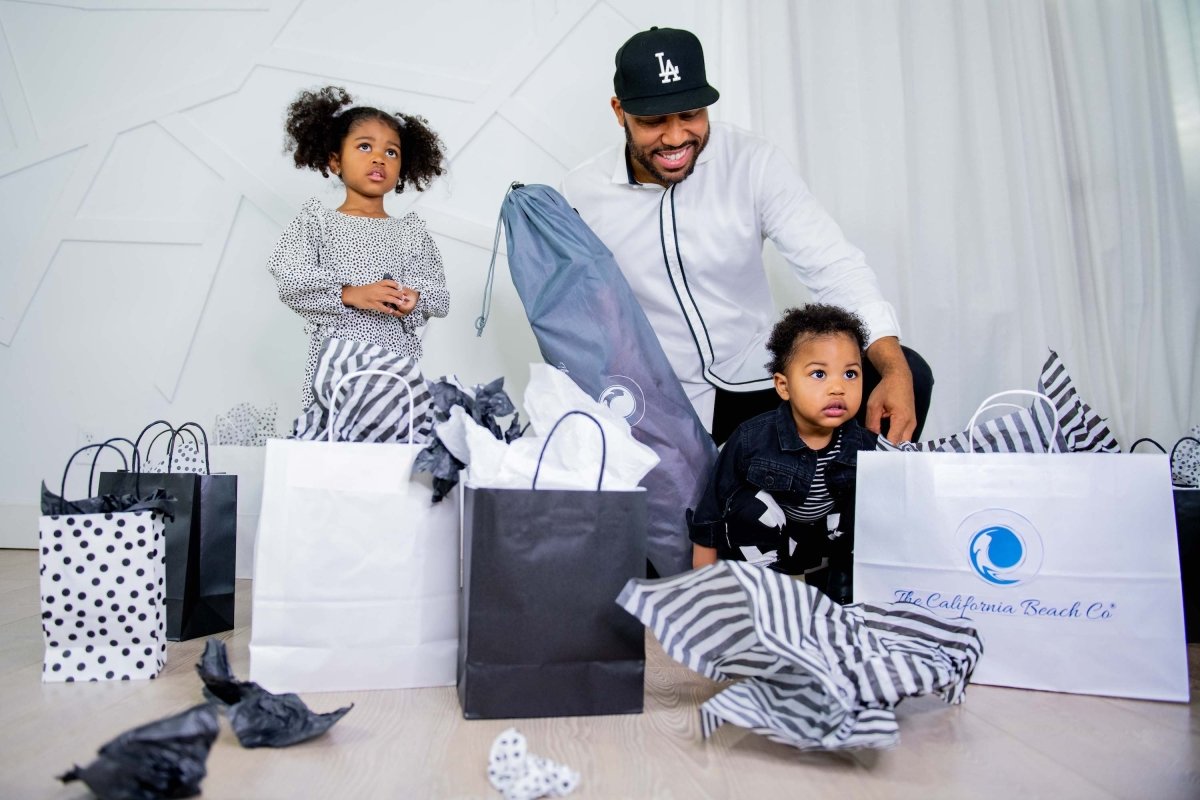 Gift Ideas that Parents will Actually Use
A parent's wants and needs are often placed on the back burner when children are in the picture. Giving parents a meaningful gift shows them that all their hard work is worth it. Parents often get the short end of the stick but with the perfect gift, spirits can be uplifted. Finding a gift that parents will actually use can send you down a rabbit hole of options that paralyze you into never actually buying anything. Keep it simple and follow these tips to show your love for those amazing parents in your life. 
How to Give the Perfect Gift
Gift-giving isn't everyone's strong suit so in order to give a good gift, you must know what parents like. What hobbies did they have before having children? Do they like to travel? What is an essential item that almost all parents have but these parents don't? Asking yourself questions like this will help you get a better understanding of how to give a good gift. Each set of parents is different so tailor these questions to them. It's important to think of their wants and needs instead of what you would want as a parent because everyone is different. Paying attention to those small details not only wins brownie points but also shows parents that you truly care about them. Here are some great gifts to give to the amazing parents you know and love:
1. Romantic Dinner Date
Buy a gift card to a romantic restaurant for parents to enjoy without their kids. Look up the menu and see how much a full dinner plus a few drinks may cost and get a gift card for that amount to ensure they get to truly treat themselves. We love steakhouses for a romantic dinner date but make sure you make note of their dietary restrictions before picking a restaurant. To go the extra mile, you can even offer to babysit the night they're going out. This night will help remind them of how the beginning of their journey led them to be parents. 
2. Staycation
Staycations are vacations in your town that make you feel like you're a tourist. Look for a popular hotel with a beautiful view and get a weekend trip as a gift. It'll be close enough for the parents to feel comfortable leaving their children for the weekend and allow them to drive home if needed. They'll come home feeling like they just got back from an actual vacation but without all the planning. Offer to watch the kids for that weekend to take the pressure off of them to find the right babysitter. 
3. Meal Subscriptions 
As children get older, dinner is often hard to plan. With sports schedules, instrument lessons, and other activities, going grocery shopping for dinner and preparing meals can feel impossible. A meal subscription is a perfect gift for those busy parents who want to eat at home but don't have enough time to plan each dinner. They'll get the option to choose which meals they want and it comes with all the ingredients they would need. A fresh dinner at home beats waiting at a restaurant with kids. Not only will this get them out of a cooking rut, but it will also expand their palette and cooking knowledge.
4. Wireless Vacuum
Make house maintenance easier with a wireless vacuum! Wireless vacuums only need to be charged and can be used throughout the entire house without switching the outlets in every room. They're often easier to clean than traditional vacuums so giving this to your favorite set of parents would be giving a gift of convenience. If they have pets make sure you look for a vacuum that is able to pick up pet hair. 
5. Family Photoshoot
Hire a local photographer to capture the love and joy of parenting. You can give a family photoshoot as a gift to parents so they can get their holiday cards in advance or just have updated family photos. Every parent loves the idea of family portraits but it can be difficult to execute the plan when you don't know any photographers. With this gift, you'll give them a fun memory that they can hang on their gallery wall. 
Gift-Giving Occasions
Not every occasion calls for gifts for parents but that means you can go all-out on those special holidays. Mother's Day, Father's Day, and baby showers are the perfect ones to show some love to parents. Here are some great gifts for these special occasions!
Mother's Day Gift Ideas
We all know and love a hardworking mother so it's important to show appreciation. They are the matriarch of the family and the embodiment of unconditional love. Here are some perfect gifts for Mother's Day:
1. Spa Day
If the mother in your life is in need of some tender love and care, then gifting a spa day may be a perfect idea. Spa days can include massages, facials, manicures, and pedicures at a local spa. To take it a step further, you could book the spa at a local hotel that has one and even buy her a night at that hotel. A full day of relaxation is perfect for any mother, no matter the ages of their children. Once they come home, they'll be rejuvenated and ready to love on their little ones. 
2. Signature Scent
If you're close with the mother you are buying a gift for, finding her a signature scent is a great way to show your love for them. A signature scent is a perfume that someone wears and suits them very well. It becomes a staple of their everyday routine and whenever you smell that perfume, you always think of it. Find out which base notes they prefer before purchasing a perfume to make sure you get one they'll actually like. If you can't decide on one scent, get a few travel sizes of your favorites and tell them to pick which one they like best so you can purchase the full size of that one. 
3. New and Improved Coffee Maker
Many mothers rely on a good cup of coffee to get through the day and we don't blame them! Hitting the drive-thru can be inconvenient and start to cost a lot more than you intended to spend on a latte. Gifting a good-quality coffee maker, especially one that comes with pods, is the perfect way to add convenience to a mother's life. She won't have to measure out her coffee or try to get to the drive-thru before their peak hours. Enjoying a nice coffee at home is a great way to get the day started and show a mother that you care for her. 
Father's Day
Dads can be difficult to shop for especially if they have everything they need. Father's Day can be a day of the year when you're stumped on what to get that special dad in your life. These are our favorite gifts for Father's Day:
1. Sport Event Tickets
Sporting events are often equivalent to a mother's spa day. If the father in your life has a team that they root for consistently, look for tickets to an upcoming game in your area for them. It'll be a great way to unwind and cheer for their favorite team in real-time. Sporting events have the ability to bring people together which is exactly what the patriarch of the family deserves. 
2. Engraved Decanter
For the man that is a whiskey connoisseur, an engraved decanter with matching glasses is a great gift idea. Their initial on the decanter is the perfect personalized touch and looks great with their favorite whiskey inside it. The matching glasses bring the whole gift together and are perfect for someone who likes to share a glass with company. 
3. Round of Golf
No matter their skill level, a round of golf is fun for almost any father. They can enjoy it with friends or spend the whole round on their own to unwind. Check out your local course and you can even add a few golf balls when you're giving the gift. A round of golf can be redeemed any time throughout the year so it's great for that busy dad you know. 
Baby Shower Gifts
Baby showers are a celebration of life and involve a lot of gifts. Many parents use baby registries to show what they prefer for their children but what happens when everything on the registry is accounted for? Here are some other gifts that are great for the new parents in your life when everything on the registry is bought:
1. Large Box of Wipes
Wet wipes are essential for any home with babies. Many wholesale clubs have big boxes of wipes that include more than a month's supply of them. For new parents, a box this big could be a huge help. If the parents have a baby registry, pay attention to the brand of wipes they prefer. Some parents may not care while others may prefer certain types of wipes. 
2. White Noise  Machine
A sound machine is a huge game-changer for parents, especially when transitioning to crib sleeping. A sound machine uses white noise to drown out distracting sounds and help babies fall asleep faster and stay asleep longer. Look for a sound machine that is used specifically for babies and is easy to set up. 
3. Playpen
Time flies when you have a baby which is why having a playpen is important for parents. The Pop N' Go Playpen is a great choice since it is super simple to setup and takedown. It can be stored in its convenient carrying bag when not in use and is easy to travel with. Playpens are a great way for your child to get tummy time and hang out in a safe space. For parents who plan on having multiple kids, this is a great gift that they can reuse for each one. 
The Unwritten Rules of Gift-Giving
It's no secret that there's a certain etiquette when giving someone a gift. Often unspoken, these rules can be tricky to navigate especially when it comes to giving gifts to parents. We're here to lay it all out and ensure no mistakes are made so there's no anxiety when giving or receiving a gift. These are some easy rules to follow before getting a gift. 
Gift receipts are important to include when giving a gift. Not every gift will have gift receipts available but we definitely suggest that you include one if it is. Don't be offended if your gift gets returned as parents may need something similar to what you got them but not that exact gift. It's super simple to include one and will save everyone the hassle of returning a gift. 

Just because you would want a certain gift does not mean the parent you are buying a gift for would want it too. Unless the person has specifically asked for something that you think they would love, it's probably best to avoid that gift. For example, if you would personally love a new blender or rave about your current one and they have never shown interest in getting one themselves, it's best to not give them a blender as a gift. 

If you're giving a gift card to someone, be sure to include the authorization receipt with it. This will ensure that the gift card will actually work and eliminate any issues that may come up when trying to use it. It would be a hassle to have to call someone to get the information about a gift card they gave and throws the convenience of it out the door. 
Final Thoughts
The act of giving a gift is to show love and appreciation for a person. Parents are super busy people who sometimes need the love and care they give to their children reciprocated back to them. Keep in mind a parent's interests and hobbies when shopping for their perfect gift. This type of intentional act of care can go a long way.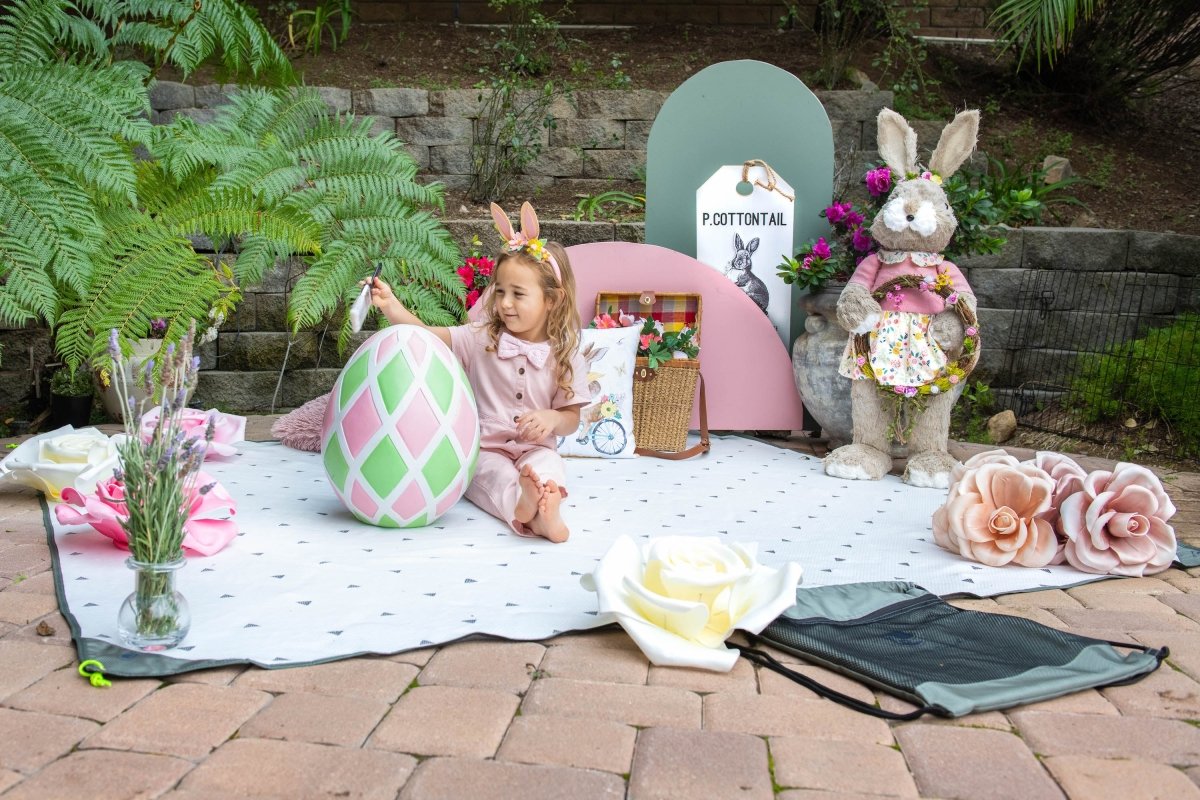 Springtime Craft Ideas for Toddlers
Along with the seasons, your child is changing and hitting major milestones as a toddler. Artwork is a great way to commemorate those milestones and get their creativity flowing – especially after ...
Read more